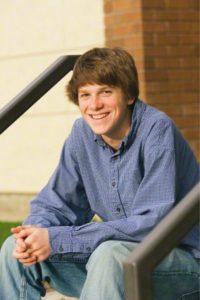 PROGRAMS
LDS Family Services sponsors a 12-Step Recovery Program– Check it out here. There are some cool videos. And here is the workbook Addiction Recovery Program: A Guide to Addiction Recovery and Healing.
If you are under the age of 21 check out this resource: Fight the New Drug- Fortify
Here is another list of resources: Resources collected by PornHarms  
Sexaholics Anonymous (SA) Meetings. A national 12 step program for sexual addicts and sexual offenders. Mostly males in attendance. National: (615) 331-6230
Sexual Addicts Anonymous (SAA) Meetings.  A national 12 step program for sexual addicts and some sexual offenders. Scattered meetings have female attendance. National: (713) 869-4902.
BOOKS/RESOURCES especially for users/addicts  
My Battle with Pornography A teen tells his personal story of overcoming porn.
How to Strengthen Virtue and Avoid Porn Voices For Virtue summarizes specific activities to avoid porn.
Porn Addiction Knowledge Lift Voices for Virtue has a monitored social networking community at Knowledge Lift. Review resources, discuss with peers, and earn badges!!!
Perfect Liberty 1 From Sexual Addictions Dr. Russ Seigenberg has written a 102 page recovery manual based on LDS Principles. The manual is free at Recovery From Addictions.
CombatingPornography.Com – Help For Individuals. Official site of the LDS Church. Has a variety of helpful resources.
He Restoreth My Soul A 284 page book focused on "Understanding and Breaking The Chemical and Spiritual Chains of Pornography Addiction Through The Atonement of Jesus Christ." (2009) by S.A. Lifeline Foundation.
Clean Hands, Pure Heart: Overcoming Addiction to Pornography Through the Redeeming Power of Jesus Christ The book explains how the Twelve Steps help a person connect with the power of Jesus Christ to lift him or her out of this devastating form of slavery. It offers hope to those who are struggling and those who love them. By Heart-t-Heart.
The Drug of the New Millennium – The Brain Science Behind Internet Pornography Use The brain science behind Internet pornography use. Provides parents, spouses, clergy and counselors with the 3 Power Principles guaranteed to protect children, marriages and families against pornographic addiction. 228 pages.
Like Dragons Did They Fight This book bravely bridges the gap between the Spiritual and the Temporal (physical) factors of addiction and addiction recovery. By Sons Of Helaman.
Confronting Pornography: A Guide to Prevention and Recovery for Individuals, Loved Ones, and Leaders Confronting Pornography is filled with answers. A collection of articles from professional counselors, leaders, and individuals who have dealt with pornography problems personally, this useful book is an invaluable resource. It offers understanding, powerful tools based in gospel principles, and, most of all, hope.
Willpower Is Not Enough: Why We Don't Succeed at Change Addresses the topic of self-control, exploring it in the framework of doctrine and counsel from Church leaders and their own professional experiences. The authors have discovered that people who are successful in maintaining self-control rely less on willpower than on what might be called heart-power.
Putting on the Armor of God: How to Win Your Battles with Satan When we understand the adversary, his methods and modern and ancient arguments, we are prepared to resist them.
Worth of a Soul: Personal Account of Excommunication & Conversion. The strength of the atonement of Jesus Christ reaches the very soul through this personal account of excommunication and reconversion. Though he had taught priesthood lessons, gospel doctrine classes and even been a Bishop, Stephen Cramer finally came to understand the personal nature of the atonement as he faced the buffeting of Satan through excommunication.
Brain Lock Presents a simple four-step method for overcoming OCD. Proven by brain-imaging tests to actually alter the brain. Patients use cognitive self-therapy and behavior modification to develop new patterns of response to their obsessions.
Out Of The Shadows: Understanding Sexual Addiction Patrick Carnes outlines how to identify a sexual addict, recognize the way others may unwittingly become codependent, and change the patterns that support the addiction.
The Purity Project A group of inter-denominational Christian men who teach Christian based sexual integrity. Our website is dedicated to assisting men and women who are seeking help for overcoming inappropriate sexual behaviors and addictions.